Organifi Green Juice is the bomb dot com
Hey Loves. For the past few weeks, I have started my morning out with a cup of Organifi Green Juice.  Let me tell you it has been a GAME CHANGER!!!!.  I have felt more energized and now I am having to hide it from my husband because he loves it as well and you know I do not really like to share…lol.  But I was nice enough to buy him his own so that he can have for himself.
My favorite smoothie that I like to mix with my Organifi Green Juice is 2 scoops of Organifi, 1 cup of spinach, 2 cups of frozen pineapples, 2 cups of unsweetened coconut milk and 1 banana.  This smoothie jam packed with nutrients and supports Immune Health and Healthy Weight Management. Drinking this Organifi smoothie has helped me get the body and energy to do workout more and, it is a detoxifier. This daily habit has kept my family healthy and energized us in between school, sports and nourished us. This is by far the best green smoothie I have ever had. Not only because it tastes great, but it is full of iron, potassium and vitamins. This smoothie tastes like a tropical beverage from the Caribbean.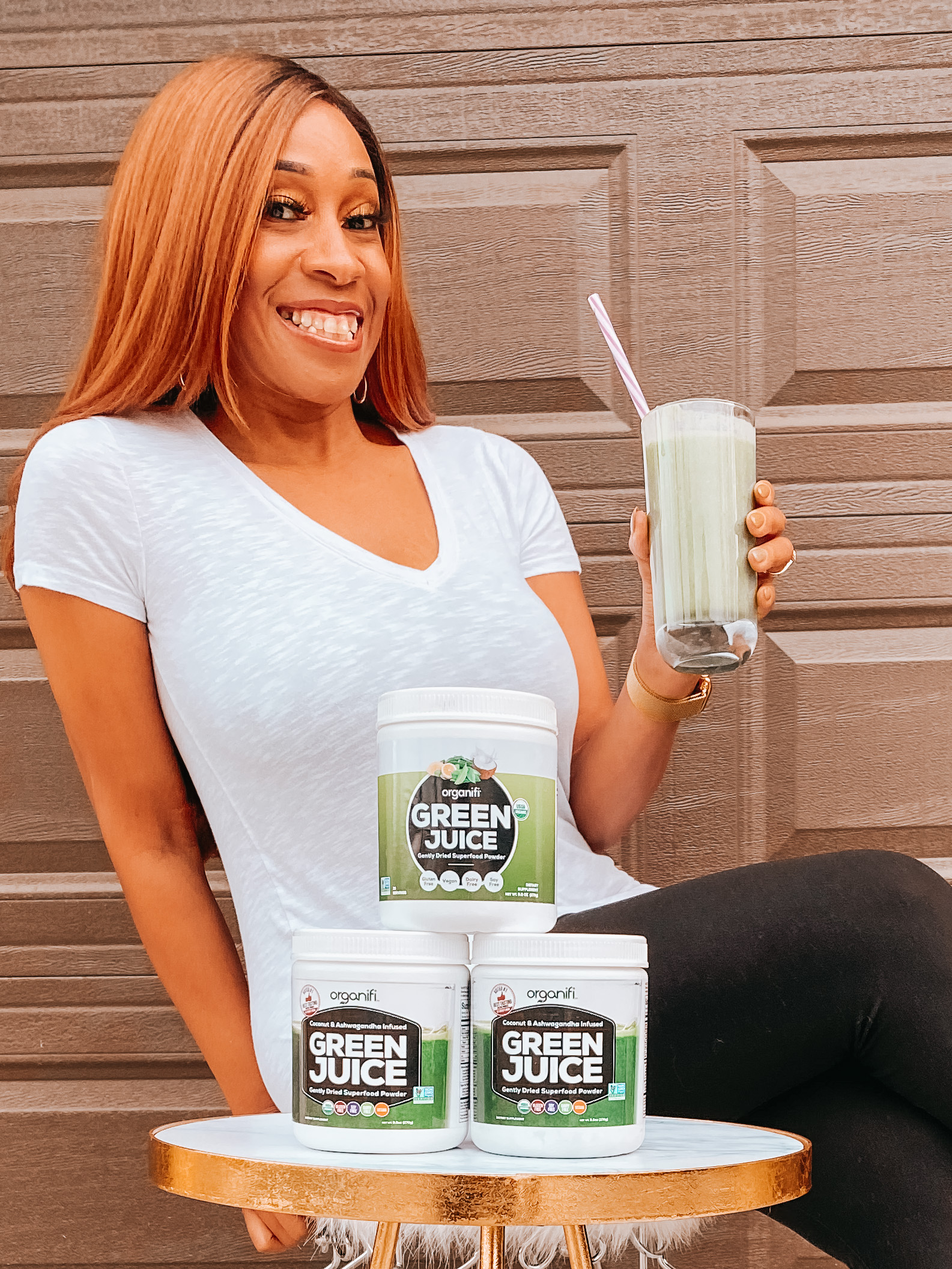 The best part of all, is that Organifi Green Juice is compatible with most diets.  My husband is doing keto and Oranifi Green Juice is keto friendly. One of my kids is trying to be vegan and Organifi also vegan friendly.  It was important for me to make sure that my family gets all their nutrients because we are all highly active and Organifi green juice does this for us.
Organifi Green juices has many health benefits. The micronutrients and antioxidants in these juices ward off illnesses making your health stronger. They are extremely useful to the human body. So, take care of your health by embracing Organifi Green Juice Smoothie.
XOXO